Media Release                                                                                   
For immediate release
#Petertweeter Awards to Spotlight Local Social Media Stars
Awards show to blend community recognition, music and humour.

What happens when you bring together 160 of the areas most talented, funny, and, in some cases, bizarre social media superstars?  No one knows for certain, which is what makes the First Annual #Petertweeter Awards such an anticipated event.
Hosted by Dani Stover of 101.5 The WOLF and Catherine Hanrahan from 100.5 KRUZ FM, the #Petertweeters will showcase some of Peterborough's brightest social networkers.  The awards, which will take place on March 1st at 7:30pm at Splice Lounge and Restaurant, will recognize some of the people who are breaking new ground in the area of online communications.  Tickets are $10 and available at the WOLF/KRUZ and Peterborough Green-Up.
"We'll be shining the spotlight on people who are helping bring the online community together," says #Petertweeter committee chair, Donald Fraser.  "People who are promoting Peterborough, the programs that exist here, and the arts, culture, and business opportunities that the area has to offer."
The Awards will also recognize some of the more humourous aspects of the online community.
"On a daily basis we see online conversation that ranges from the hilarious to the downright strange," reports Fraser.  "Social media sites like Twitter and Facebook have the ability, not only to support and promote serious social issues and economic endeavor, but also to entertain.  We hope to bring some of the hilarity of the online forum to life at these awards."
The evening promises to have something for everyone – whether they are regular social media users or Facebook and Twitter "newbies."  Combining community recognition with snippets of sketch comedy and music, the #Petertweeters will offer up a unique blend of information, entertainment, and, with the quirkiness of online communication, plenty of surprise.
In a tip of the hat to the importance of community environmental sustainability, proceeds from the event are going to Peterborough Green-Up.  @ptbogreenup is a remarkable leader in online environmental leadership.
People can vote online for the various #Petertweeter categories at http://www.thewolf.ca/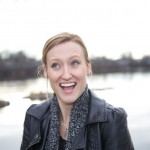 Co-host, Catherine Hanrahan, is impressed with how the community has rallied around the Awards.  "There's a lot excitement for this project from the Twitterverse and the local community," she says.  "When the Chamber of Commerce reached out to us to offer their support, I was over the moon. It gives the whole endeavour instant credibility."
Dani Stover is proud to support the diverse online nature of social networkers.  "I am so happy that we have found a way to recognize the people in this community who are passionate, innovative, creative, engaging and inspiring. I feel truly honoured to be a part of the first annual #petertweeter awards!"
The #Petertweeters are brought to you by: The 101.5 The WOLF, 100.5 KRUZ FM, Splice Restaurant and Lounge, The Peterborough Chamber of Commerce.
-30-
For more information, please contact: Donald Fraser, Small Print Writing and Communications Consulting, 705-750-0623, donald@smallprint.ca