#TrentVoices Radio Show/Podcast Celebrates Trent Radio Pioneers
Listen to Interviews with Executive Producer (Degrassi, The Juno Awards) Stephen Stohn, Former Much Music VJ and Music Journalist Christopher Ward, and CBC Correspondent and 680 News Anchor Jack Roe
Trent Radio General Manager John Muir leads a team of mentors that help shape todays burgeoning media stars. Here he is in his earliest days at the station.
Over the past year and a half, I've been welcomed by the fine folks at Trent Radio to produce a radio show/podcast featuring a wide variety of Trent alumni. These #TrentVoices one-on-one interviews have featured artists, politicians, academics, political activists, social media experts… really, notable Trent alumni of all backgrounds and careers.
Because many of these interviews have taken place at Trent Radio, I've gone out my way to showcase some of the pioneers of that station. Over the past months, I've been fortunate enough to interview many of the players that helped shape the fledgling organization. I've included some of those here.
What is incredible to note is the success that each of these pioneers achieved after their time at Trent Radio (and Trent University) – proof that this community station is truly a training ground for media success.
And the successes continue to come. A future guest will be Ayesha Barmania (left) – who went from Trent Radio to the coveted CBC Gzowski Internship to a producer on CBC's Cross Country Checkup – all in the span of the past year. Special recognition goes to Jill Staveley, James Kerr, and (of course) the legendary John Muir for continuing to mentor young talent.
The station was founded in 1968 by Stephen Stohn, Christopher Ward, and Peter Northrop. I managed to catch up with Stephen and Christopher last year. Jack Roe was – I think – the 3rd Station Manager for Trent Radio. I caught up with him earlier this week.
All three share memories of their time at Trent Radio, Trent University, and of their career evolution since then. All three also give advice to students and alumni who are trying to break into the field.
I hope that you enjoy these candid, informative, entertaining, and often very humorous conversations. Special thanks to everyone at Trent Radio for allowing this show/podcast to happen. Also to Michael Hurcomb for audio assistance in the Stohn/Ward interviews.
Be sure to check out all of my Trent alumni podcast interviews at our #TrentVoices page.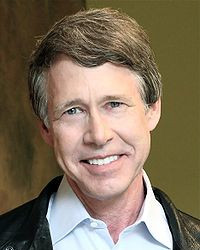 Stephen Stohn
Stephen Stohn is an 11 time Gemini Award winner and executive producer of Degrassi: The Next Generation — as well as a nearly 20-year executive producer of The Juno Awards. He's also one of Canada's most respected entertainment lawyers.
We discuss his career, but also roll back the clock and talk about his involvement in launching both Arthur Newspaper and Trent Radio. It's a glimpse into the world of Canadian entertainment by a true giant in the music/television sectors.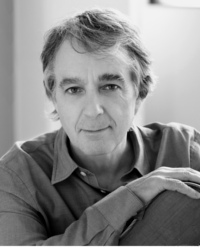 Christopher Ward
With tales that take us through an awkward Much Music debut with Bon Jovi to a strange encounter with Diana Ross' hair to a Robert Plant dinner that takes a turn to the strange, Christopher Ward offers an hour of entertaining talk.
Ward has written songs for Diana Ross, Hilary Duff, Wynonna Judd, The Backstreet Boys, Meredith Brooks, Tina Arena, Amanda Marshall, Roch Voisine and many others. His best-known song is the worldwide # 1 hit for Alannah Myles, 'Black Velvet'.
Previously, Ward was a member of the 'Second City Touring Company', based in Toronto. In 1984, as Canada's first 'VJ', he helped launch MuchMusic, where he interviewed artists as diverse as Paul McCartney, Neil Young, Leonard Cohen and Tina Turner.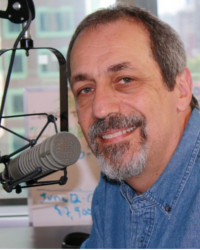 Jack Roe
Jack Roe has been an on air presence for CBC Radio, 680 NEWS, CKPT (now Energy 99.7) and (back in 1973-5) Trent Radio, where this interview took place. The conversation ranges across his 40+ year career in radio and captures memories from the magical to the manic: from interviews with Chris Hadfield to interviews with a guy who traveled North America blowing himself up at county fairs, from carving out community radio to almost getting arrested in pre-unification Germany. Roe also gives a glimpse behind the scenes of the one of the most demanding radio studios in Canada, and then offers views on the state of modern radio — as well as advice for media studies/journalism students on how they can find their own way in the shifting media landscape.
It's an honest, intimate, and often humorous conversation that shines the light on an individual who is much more used to shining the light on others.