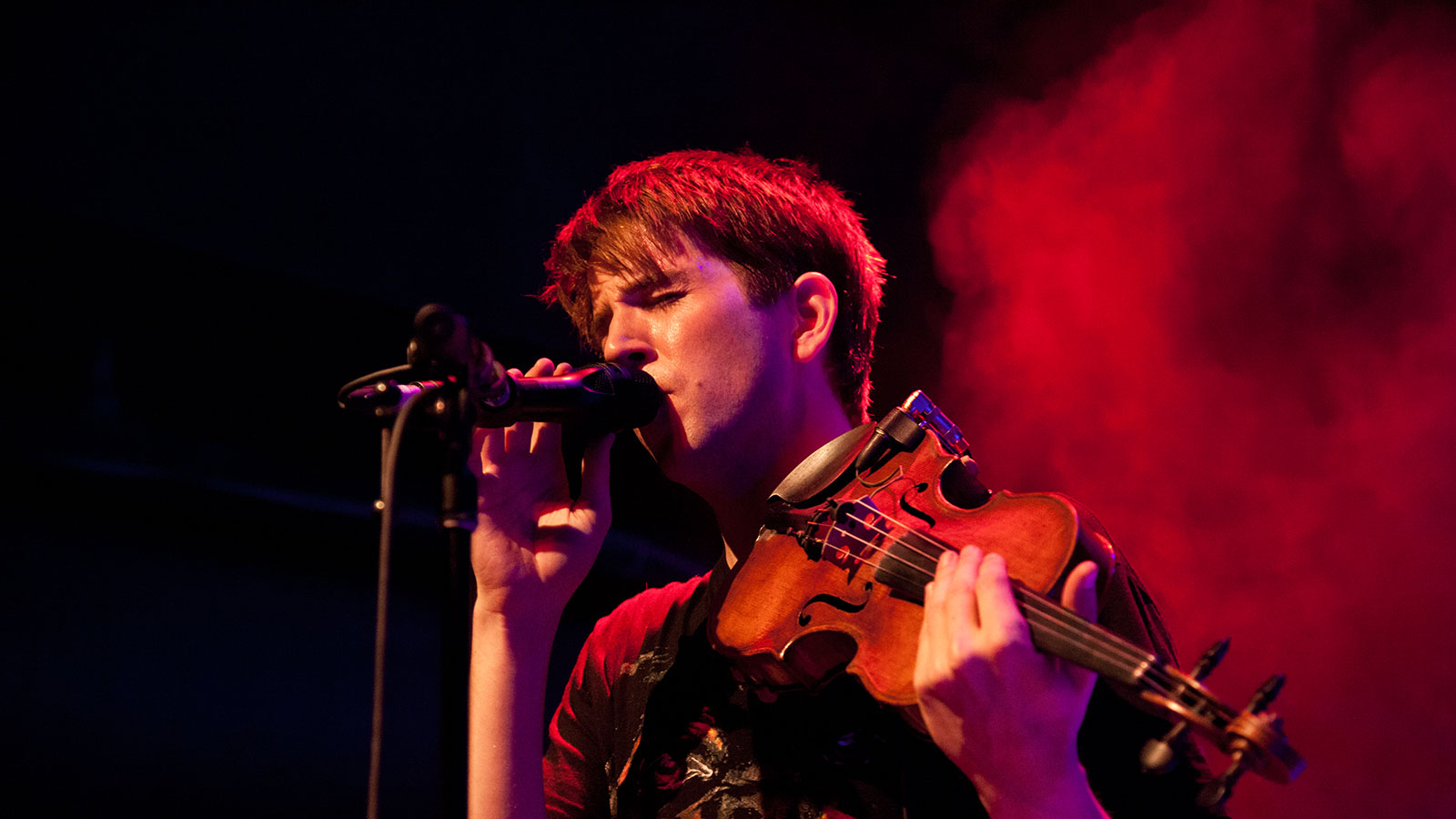 Great to see Arcade Fire's Will Butler showing the love for Owen Pallett in his review of Radiohead's Moon Shaped Pool. As much as I love what Jonny Greenwood has brought to the table with his knowledge and arrangement of strings (and you can colour me gaga), he's hardly the only classically steeped kid on the block.
Pallet has blended classical leanings, orchestration, and virtuosic mad skillz for years. Dude picked up the violin at age three and I'm willing to bet he was hybridizing "Twinkle Twinkle Little Star" with Mozart soon after (ok, I'm cheating here; see Mozart's Twelve Variations on "Ah vous dirai-je, Maman").
As a fan of baroque fiddle-flingers (my adoration of Andrew Bird knows no bounds), I find Pallet to have the most traditionally "classical" head of the bunch — even if he is also most willing to bend that knowledge and training to its furthest extremes. And if you're looking for that exquisite blend of electronica and strings, well, again, Pallett is your man.
A good entry point is his 2006 Polaris-winning He Poos Clouds (released under his former Final Fantasy moniker). Here Pallett is joined by a pseudo-chamber ensemble and sings songs about what I'll classify as confessional geekery. Trust me, it sounds better than it reads on paper (or computer screen).
Oh yeah, and if you've got yourself a strings boner over Greenwood's use of col legno (whacking the violin with the wooden side of the bow) on Moon Shaped Pool's "Burn the Witch," dive on into Poos' "Songs Songs Songs."
And enjoy.