We are extremely excited to announce podcast stream dates for our summer #TrentVoices Literary Series. The impressive Trent University alumni lineup, which includes a who's who of Canadian authors, is perfect listening for the dog days of summer. Tune in from your dock, deck, patio, or summer sanctuary.
Keep your ears peeled, both here and at trentu.ca/alumni, for the full interviews.  This is a Trent University/Trent University Alumni Association podcast series.
We hope that you're as excited as we are.
Podcast Air Dates:
Leah McLaren: August 5th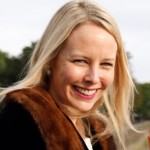 From the Globe and Mail: Leah McLaren is a journalist, novelist and screenwriter. She's published two novels, The Continuity Girl (2007) and A Better Man (2015) both with HarperCollins Canada and Hachette in the USA. The first was a Canadian bestseller, though the second is actually much better. Leah is the Europe correspondent for Maclean's and is a regular contributor to the Spectator magazine (UK) as well as Toronto Life for which she won a gold National Magazine Award in 2012. She's been writing a column for [The Globe and Mail] since 1999. She lives in Ontario and London, England where she shares a home with her husband and two boys.
Yann Martel: August 12th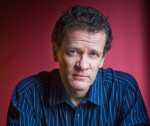 From Penguin Random House Canada: Yann Martel is the author of Life of Pi, the #1 international bestseller and winner of the 2002 Man Booker (among many other prizes). He is also the award-winning author of The Facts Behind the Helsinki Roccamatios (winner of the Journey Prize), Self, Beatrice & Virgil, and 101 Letters to a Prime Minister. Born in Spain in 1963, Martel studied philosophy at Trent University, worked at odd jobs—tree planter, dishwasher, security guard—and traveled widely before turning to writing. He lives in Saskatoon, Canada, with the writer Alice Kuipers and their four children.
His most recent work is this years New York Times Bestseller The High Mountains of Portugal
Linwood Barclay: September 2nd
From linwoodbarclay.com: Linwood Barclay is the #1 internationally bestselling author of thirteen novels, including Trust Your Eyes, A Tap on the Window, No Time for Goodbye and that novel's follow-up, No Safe House. Last summer, his thriller Broken Promise, the first of three linked novels about his fictional upstate New York town Promise Falls, was released. Book two, Far From True was released earlier this year. The finale, The Twenty-Three, will be released this fall.
Barclay's novels are huge successes — both with critics and on the bestsellers lists.  Stephen King calls him a "suspense master" and says that his "idea of a sweet ride is three days of rain, a fridge filled with snacks and a new Linwood Barclay."
Janette Platana: September 9th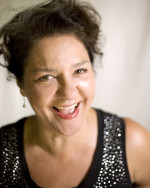 From JanettePlatana.com:  Janette was born and raised in Saskatchewan and now lives in Small Town, Ontario, where she writes, plays music, and makes short films. Her writing has been published in Canada, the United States, and Turkey. She is grateful for the support of the Ontario Arts Council, the Canada Council, and the Chalmers Foundation.
From Tightrope Books:  The range of this accomplished and poetic voice may cause vertigo, owing, as it does, as much to the Clash to Stephen King, to Caitlin Moran as to Flannery O'Connor, and something to David Sedaris. A Token of My Affliction will make you laugh while breaking your heart wide open.
A Token of My Affection was a finalist for the 2016 Trillium Book Award.
Richard B. Wright: TBA
From Simon and Schuster: Richard B. Wright is the author of thirteen novels and has won the Giller Prize, the Governor General's Award, the Trillium Book Award, and the CBA Libris Awards for Author and Book of the Year. His most recent novel is 2016's Nightfall. He lives in St. Catharines with his wife, Phyllis.
Do to scheduling conflicts, our air date for Richard B. Wright will be announced later this summer.
Be sure to check out some of our other great interviews from last season, including:
Christopher Ward

From ChristopherWard.ca: Christopher Ward has written songs for Diana Ross, Hilary Duff, Wynonna Judd, The Backstreet Boys, Meredith Brooks, Tina Arena, Amanda Marshall, Roch Voisine and many others. His best-known song is the worldwide # 1 hit for Alannah Myles, 'Black Velvet', recently included in Bob Mersereau's book 'The Top 100 Canadian Singles'.
Previously, Ward was a member of the 'Second City Touring Company', based in Toronto. In 1984, as Canada's first 'VJ', he helped launch MuchMusic, where he interviewed artists as diverse as Paul McCartney, Neil Young, Leonard Cohen and Tina Turner.
Ian Tamblyn


Ian Tamblyn, has recorded 38 albums, written 13 plays, and been honoured as a Fellow of the Royal Canadian Geographic. He's also a wonderful conversationalist and storyteller. We caught up with Ian while he was in town playing a show at Folk Under the Clock. This is part one of the interview with a true Canadian Treasure.
Jack Roe

Jack Roe has been an on air presence for CBC Radio, 680 NEWS, CKPT (now Energy 99.7) and (back in 1973-5) Trent Radio, where this interview took place. The conversation ranges across his 40+ year career in radio and captures memories from the magical to the manic: from interviews with Chris Hadfield to interviews with a guy who traveled North America blowing himself up at county fairs, from carving out community radio to almost getting arrested in pre-unification Germany. Roe also gives a glimpse behind the scenes of the one of the most demanding radio studios in Canada, and then offers views on the state of modern radio — as well as advice for media studies/journalism students on how they can find their own way in the shifting media landscape.
It's an honest, intimate, and often humorous conversation that shines the light on an individual who is much more used to shining the light on others.
Maryam Monsef

TRENT Magazine sat down for a one-on-one with the newly minted Minister of Democratic Institutions, Maryam Monsef. We discuss her first days on Parliament Hill, the life-altering experience of becoming a cabinet member, and how the position of Minister of Democratic Institutions will help shape future governments of Canada. Here is an excerpt from that discussion. Look for the full story in the February edition of TRENT Magazine.