Groundbreaking awards show the first of its kind in Central Ontario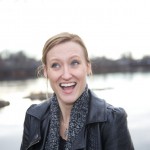 Final preparations are underway for the first ever #Petertweeter Awards.  Hosted by Dani Stover of 101.5 The WOLF and Catherine Hanrahan from 100.5 KRUZ FM, the #Petertweeters will showcase some of Peterborough's brightest social networkers.  The awards, which will take place on Thursday, March 1st at 7:30pm at Splice Lounge and Restaurant, will recognize some of the people who are creating buzz in the area of local online communications. Tickets are $10 and available at the WOLF/KRUZ and Peterborough Green-Up.  A limited number are still available, but selling fast.
According to event organizers, the concept for the awards is a fresh one.
"I was recently asked about other regional social media awards events – particularly ones that wereTwitter-centric," explained #Petertweeter Committee Chair, Donald Fraser.  "And, after a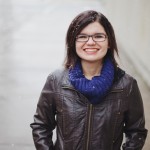 quick search of the net, I realized that there weren't a whole lot of other shows to draw upon for inspiration.  We've been making this up as we go, breaking new ground, and having a fun time doing it.  We could be the first community to do this kind of thing.  Definitely the first I've seen in Ontario and Canada."
While international-level shows, such as the Webbys and the Shorty Awards get mainstream media coverage, regional awards, such as the #Petertweeters, are a new phenomenon.
"No one really knows what will happen when we bring together a room full of our brightest, funniest, most talented, and sometimes most bizarre social media users," admits Fraser.  "One thing is for certain, it's going to be interesting."
The #Petertweeters will feature a mixture of comedy, music, and awards – though, in keeping with the Twitter theme, winners will have to keep their acceptance speeches to 140 characters or less.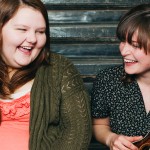 Social media darlings, Kate and Janelle, will be bringing some of their online buzz to First Annual #Petertweeter Awards.  In a fitting testament to their internet stardom, the folk duo will be helping Peterborough celebrate the success of its online community and offering up some of the sweet sounds that helped them reach over 150 000 hits on YouTube.
"Having Kate and Janelle perform is a great way to show what can happen when you put great content online," says Fraser.  "Just a few years ago, this video wouldn't have seen the light of day.  Now, we have two great young musicians getting incredible national exposure.  It's the power of the Internet.  It's the power of social networks."
While the #Petertweeters have not had quite the national recognition that Kate and Janelle have, they are definitely setting the local social networking scene on fire.  The awards have been featured by many local media sources, as well as on countless blogs.  The #Petertweeter hashtag – a means of following online discussion – indicates that the awards are the area's most tweeted about topic over the two months.  Over 1 400 people have voted for the awards at www.thewolf.ca and www.kruzfm.ca.
Awards categories include the best in: local news coverage, music, arts, non-profit, and more.  Expect some good-natured battles in categories such as "Biggest Hipster" and "Twit Disturber."
Co-host, Catherine Hanrahan, is impressed with how the community has rallied around the Awards.  "There's a lot excitement for this project from the Twitterverse and the local community," she says.  "When the Chamber of Commerce reached out to us to offer their support, I was over the moon. It gives the whole endeavour instant credibility."
Dani Stover is proud to support the diverse online nature of social networkers.  "I am so happy that we have found a way to recognize the people in this community who are passionate, innovative, creative, engaging and inspiring. I feel truly honoured to be a part of the first annual #Petertweeter awards!
The #Petertweeters are brought to you by: The 101.5 The WOLF, 100.5 KRUZ FM, Splice Restaurant and Lounge, The Peterborough Chamber of Commerce.
-30-
For more information, please contact: Donald Fraser, Small Print Writing and Communications Consulting, 705-750-0623, donald@smallprint.ca