Rick Fines ~ Driving Home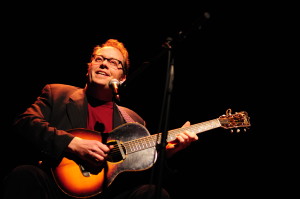 I've written about/for quite a few musicians.  And while I don't usually blog media releases, I'm making an exception with this one.
Rick Fines is launching his new CD tonight at Market Hall, and it is a real beauty of an album.  Rick is the pride of Peterborough — and a guy who completely believes in his community.  Read below for the release I sent out to promote the show and for part of the bio I wrote for the album and his upcoming tour.
The sad part?  I believe the show is sold out — or, close to it.  You may want to check with Market Hall to see if there have been any returns from the Moondance ticket outlet.
If you do have tickets, enjoy the show!  I'll see you there.
If you don't, be sure to line up early next time Rick plays in town.
Rick Fines Releases "Driving Home"
Peterborough Blues Icon to Launch New Album at Market Hall
The wait is over.
Local blues veteran, Rick Fines, is officially launching his first album of all new material in eight years at Market Hall on February 28th.   The release concert will feature all of the players from Driving Home, his most eclectic and electric album to date.
Fines, a Peterborough Pathway of Fame inductee, says that there is no place he would rather kick of a CD and tour.
"I'm a Peterborough boy," he says proudly.  "I play guitars made in Peterborough.  And I travel far and wide singing the praise of this city."
Driving Home represents a new start for the multiple-Juno nominated singer/guitarist.
"It's the first record I've released in awhile," he notes.  "But it's the one that means the most to me.  I went through the most difficult time of my life – where I shelved two half-finished albums – and started writing this one when my daughter was born.  The happiness that she brought into my world shines through on this record."
The show will feature Fines' Driving Home album bandmates: Rob Phillips, Alec Fraser, John Crown, Kevin Goss, Matthew Fines, and Grainne Ryan – along with a special guest, the legendary harmonica player Roly Platt.
Tickets are available at the Market Hall box office, at Moondance Records, or online at http://tickets.markethall.org
About Rick:
Rick Fines refuses to be pigeonholed. Steeped in roots music, he crafts a unique blend of warm-hearted blues, juke joint folk, and dockside soul that both embraces and defies the genres that influence him. As a veteran of the North American blues and folk circuits, he engages audiences with captivating songs, diverse guitar styling and his signature vocal growl.
Rick's storied career has seen him working in stellar collaboration and as a successful solo act.  First gaining attention as part of the legendary Jackson Delta, he's since released four solo albums, another with his own Rick Fines trio, and a critically acclaimed disc with fellow troubadour, Suzie Vinnick.  Along the way he has racked up both awards and accolades.  His 15-year stint with Jackson Delta received both Juno and Handy award nominations.  His partnership with Suzie garnered a Maple Blues Songwriter of the Year Award.  On his own, he's pulled in two more Maple Music Awards (for Solo Act of the Year), as well as an astonishing eight other nominations.  While his songwriting chops won him a 2003 International Songwriting Competition, he's equally proficient on guitar – having played for legendary blues piano player Pinetop Perkins, songstress Colleen Peterson, folk icon Penny Lang, and many others.
Equally at home alone at the microphone or leading a stage of fellow players, Rick has performed everywhere from the National Gallery and Governor General's Garden Party to Montreal Jazz, Ottawa BluesFest, and the Edmonton Folk Festival. International tour highlights include visits to France, Italy, Scotland, Newfoundland, BC's Gulf Islands, the Northern Arctic, and the New Orleans Jazz and Heritage Festival.
Rick believes in the transformative power of music.  When not performing, he can be found teaching and sharing with students across Canada – including work with the Blues In The Schools programs in Ottawa, Saskatoon, Toronto, and Yellowknife.  He's also participated in the Ontario Arts Council's Artists in Education program.