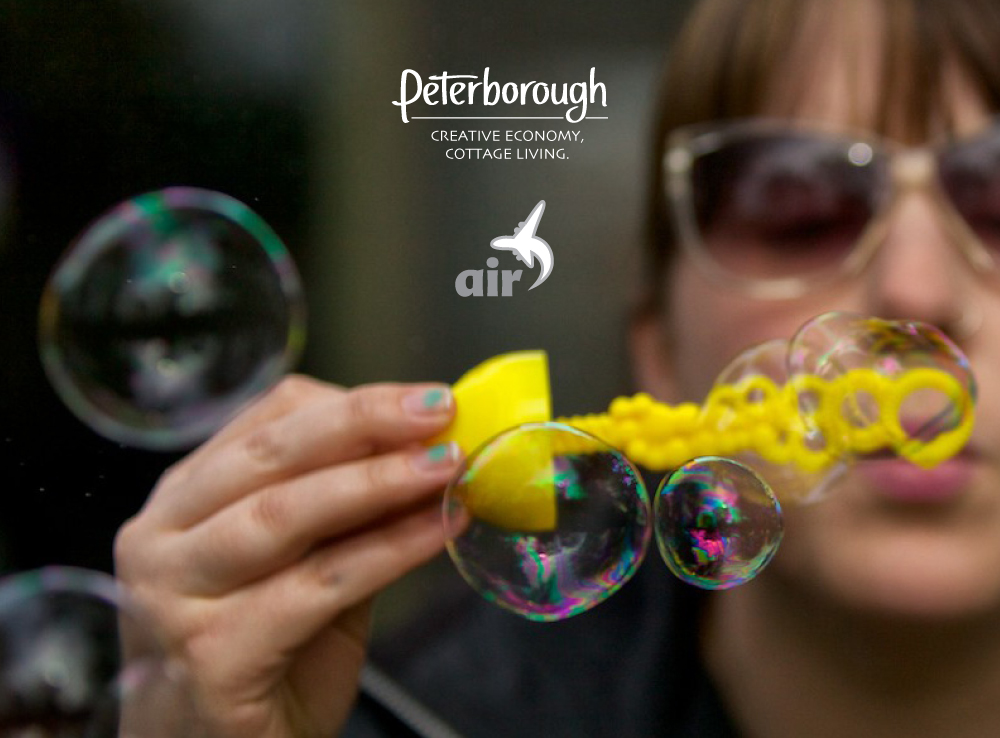 Throwback Thursday to that time that Small Print got all "creative" with the Greater Peterborough Economic Development Corporation (now Peterborough Economic Development).
Earlier this week, I posted a project Small Print did in partnership with Studio N for Trent University.  Today, I look back to the very first (I think) project I worked on with them.  Also on the project?  A couple of my favourite photographers, Michael Hurcomb and Jesse Goodrice.
We were brought together to help with the re-branding of Peterborough as a place for new businesses to operate — in particular, within the "creative economy."  This publication — featuring the area's burgeoning aerospace sector — was the first step to garnering the attention of businesses of all sizes, from a variety of sectors.
The project married stunning photography with writing that was, at times, quite playful.  We were given ample opportunity to stretch out creatively.
Small Print went on to write much of the GPAEDC website.  Five years later, some of that writing is still being used.
Click on the photo above for the full document.